We believe God is calling us to try these hybrid models, and new strategic partnerships which could enable a movement of the Spirit in all of us like never before!
Rhea, Digital Mentor Lead for South Asia, Christian and Missionary Alliance Canada
Who we partner with
We work with local churches, other missional ministries, and more, to improve and amplify online presence for God's Kingdom. You might recognize some of our partners…
The Hope Line
100 Huntley Street (Crossroads Canada)
Christian and Missionary Alliance Canada
OnlineCare (Canadian Pregnancy Care Centre)
FamilyLife Canada
Athletes in Action Canada
Cru
Jesus Film Project
and more...
Our impact that literally spans the globe. Through our partners and global reach, we are able to reach every continent and region in the world.
We empower mentors to reach people in their local language by contextualizing and adapting content and resources to their culture without compromising the truth of the Gospel. We currently minister in 24 languages.
How we can help
We offer very tailored strategies for partners - whether they want to use TMM or take on one of our strategies and customize it for their own audiences and purposes
We provide partners the software and support to onboard people and engage off almost any platform (social media networks, communication apps, etc.)
We help partners contextualize Our Issues I Face strategy
We equip partners with the resources and send them out online to serve as digital missionaries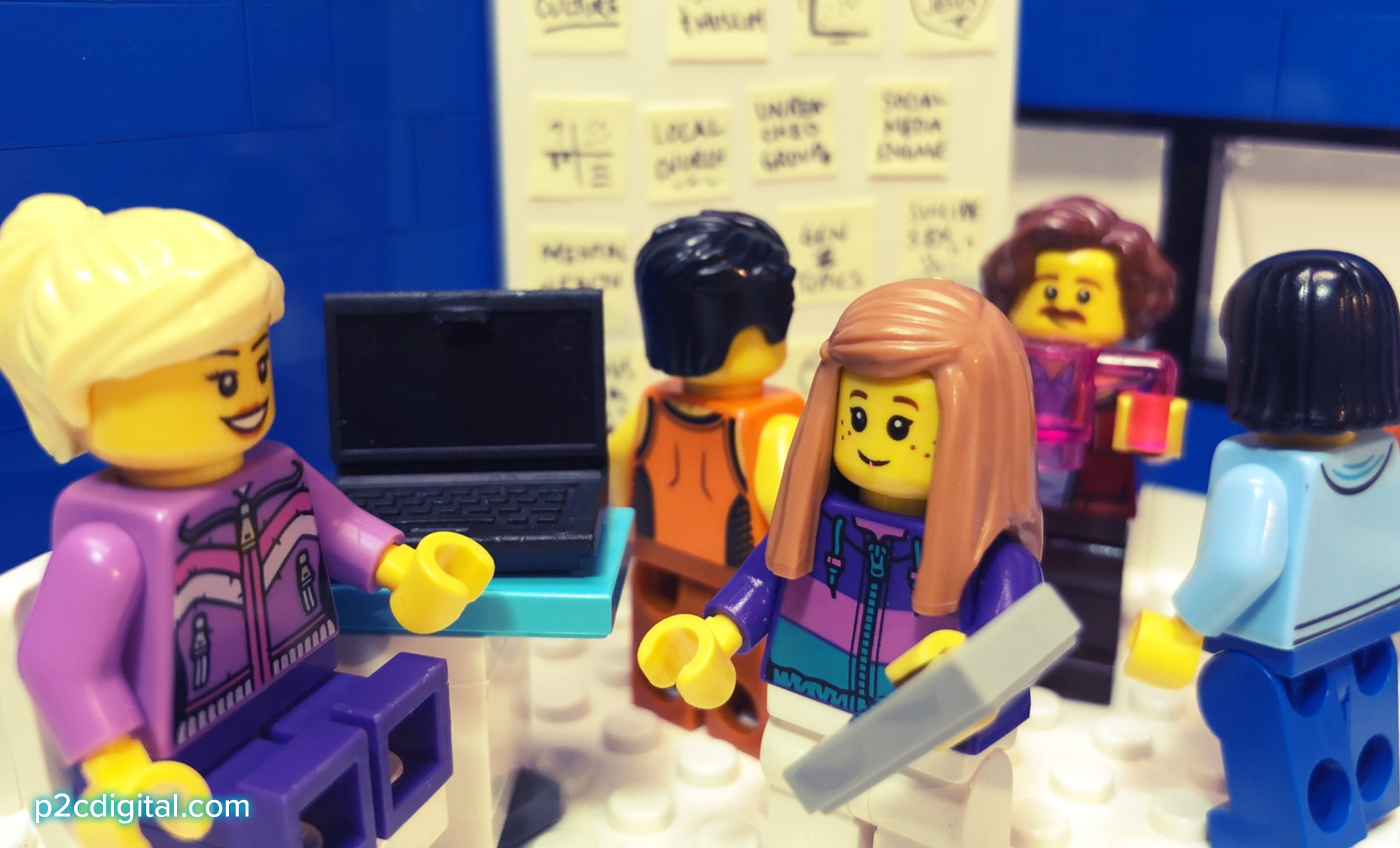 We seek to work with local missionaries who are best equipped to contextualize missional engagement for people within their country.


## Testimonials from pastors and ministry leaders

I've had the privilege of seeing several churches in Canada embrace the Mentor Coach discipleship structure. This prayerful and intentional advisor relationship as co-labourers has the great potential to be very effective.

As we partner with churches in India, The Mentor Ministry also equips the Canadian church to be more thoughtful with their neighbours here.

We believe God is calling us to try these hybrid models, and new strategic partnerships which could enable a movement of the Spirit in all of us like never before!

Rhea, Digital Mentor Lead for South Asia, Christian & Missionary Alliance Canada

People from all over the world, of all faiths and backgrounds are searching for answers, and P2C Digital Strategies has developed a safe and secure forum in which to engage in conversation via text, and providing excellent training and support.

Several lay people in our church are excited to be ministering in this context and being used by God to bless and encourage people who might otherwise never be reached with the Good News of Jesus!

P2C Digital Strategies is on the cutting edge of online ministry, creating opportunities for anyone to be involved in person-to-person evangelism and mentoring.

Rob, Pastor of Welcoming & Missions at Creekside Church, Ontario (1,500 attendees)
How we work together
We seek to partner with churches and Christian organizations from around the world to reach people in their native languages with online mentoring and relatable content.
We provide a digital evangelism opportunity and effective, qualitative online discipleship training that equips churches and ministries to interact with people about the issues they face.
Most people don't feel comfortable stepping through church doors right away. That's why we want to equip and train people in the church to be able to have spiritual conversations and share their faith in a natural way online, across the street and around the world.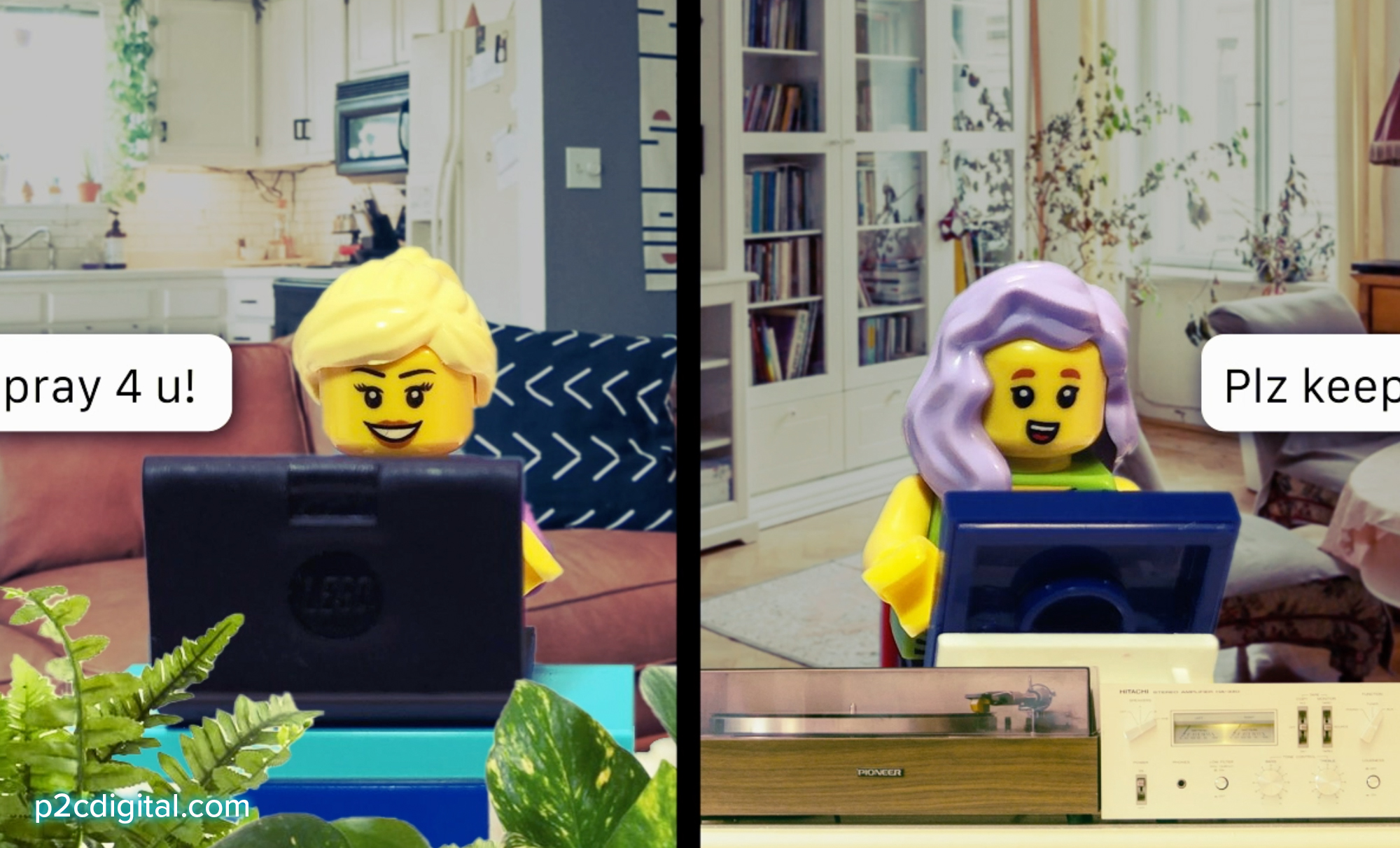 This presents a unique and wonderful opportunity! Trained mentors listen compassionately and prayerfully bridge the conversation to the individual's need for Christ.

Many of our mentors lead someone to Christ for the very first time through this ministry. Imagine your ministry engaging with people in their struggles, pointing the way to Jesus, and helping them find a church to call home!
I've never had the opportunity to help lead someone to salvation before. Yesterday, I had the honor and privilege of leading one of my neighbors to Christ. God brought our friendship together. And yesterday, she asked me to pray with her for salvation. What a delight! Thank you for The Mentor Ministry. It extends even beyond the screen into real life.
Diane, francophone mentor
Our mentoring platform gives your group – church members, ministry volunteers, missions staff – a chance to actively share their faith from the comfort of their home, office, or favorite coffee shop.
Church members and volunteers are equipped to build relationships and share their faith. All of this is done in the safe and secure context of our custom-built email platform.
Getting involved requires little to no technical expertise or upfront investment from the church. As they practice online, members of your ministry will grow in confidence to share the Gospel across the street and around the world.
learn more about The Mentor Ministry